We are a small family owned and operated dairy farm located in Fombell, PA. We are processing milk from our 40 Registered Jersey cows. Right now we are processing our own milk and making Homemade Ice Cream. We also have a deli with a local cheese and meats from Smith's in Erie PA.  


North Tower Rd Fombell PA 16123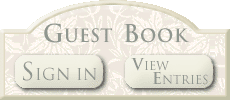 Check the products page to see what we have in the store!
Ice Cream Flavors:

        *   Vanilla 

*  Chocolate

      This Weeks flavor:

-Check out our facebook page for current flavors

Open Thursday July 2nd for the Holiday

Closed Saturday July 4th

Modified Hours

Closing at 3 Pm Daily

 Closed Thursdays & Sundays

Attention our wonderful customers:

Just wanted to let everyone know that we do plan to stay open as long as we can. We are going to take it day by day. Planning on changing a few things to help keep everyone safe and healthy!

-

For now our hours will be 10 am till 3 pm daily. Closed THURSDAY AND SUNDAY
-

All orders for the Deli must be preordered. This way we can get you in and out quickly. Please call or text the store with your order. 724-822-8777 If you want to text your order now, please do so, but before 9am would be wonderful! Will be posting a list of our deli products shortly.
Thank you all for your patience and understanding during this difficult and chaotic time. Everyone has been so wonderful about supporting our small family farm and we truly appreciate each and everyone of you! We hope by changing all these things we are able to keep everyone safe and healthy! Please keep an eye on our face book page for any updates on our store hours!